CATEGORY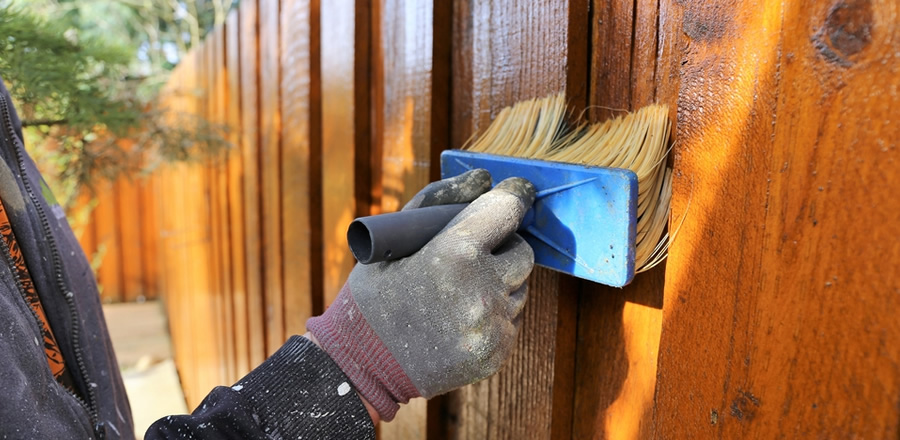 Summer provides the perfect opportunity to get out there and tend to your garden. One of the chores on your list may involve treating fence panels. Just like anything else, your fence needs the proper care and attention to help it last for years to come; by taking the time to do it now you could be saving yourself money in the future. Here are some reasons why it's so important to treat your fence properly.
Hints & Tips for Treating Fence Panels
Fence panels exposed to the elements throughout the year can eventually start to look a bit tired. For this reason, it may be necessary to take the paint brush to your fence from time to time. Not only does treating fence panels help to keep it looking good, but it can strengthen it too. Our Ronseal One Coat Fencelife includes added waxes that protect your fence from the effects of the weather. This can help your fence panels to stay strong all year long.
You also need to be aware of rot and decay, as this may affect ageing fence panels. In this case, we would recommend Ronseal Total Wood which has a deep penetrating formula. This will help prevent rot and decay, kills woodworm and protects against re-infestation. Taking the time to care for your fence will mean it can stay a part of your garden for a lot longer.
Fortunately, you won't have to reapply your treatment every few months. One proper application should be enough to last for several years. Ronseal Total Wood is quick-drying so you won't have to wait for an age to finish the job and you can easily apply enough with simple, solid brush strokes. If you want to keep your fence looking great and protect it from damage then it really is worth treating fence panels with a high-quality product.
Extending the life of your fence is a job for most people with a garden, and fortunately, there are now products on the market that make it easier than ever. If you want to treat your fence and keep it looking like new then Grangewood Fencing Supplies has the timber treatment solutions for you.